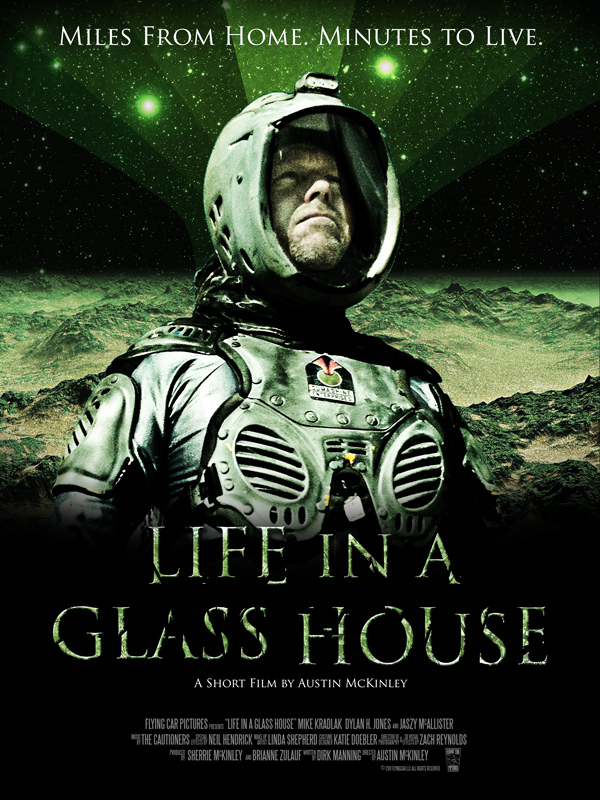 Latest News:
Glass House is going to New York as part of the NewFilmmakers anthology series. Tuesday, March 18, 2014. It will be cold and dark outside... and inside the theater! New screenings of Life in a Glass House and Quicklime Sept 20-22 at the Movieville Int'l Film Fest, Burns Court Cinemas, Sarasota. Quicklime plays Friday 9/20 at 4:30pm, Glass House plays Sunday 9/22 at 4:15pm. We can't wait to show these films in the theater again! Check out the rest of the schedule here. Added screening! Life in a Glass House will play at the March ManaSota Films event March 20 at Lakewood Ranch Cinemas at 8:15pm! Life in a Glass House will play at the Gasparilla International Film Festival March 22 at 10:30pm! Same ticket as Quicklime. Life in a Glass House received an honorable mention from the 2013 Boston Sci-Fi Film Festival!
Screenings
03-18-14 / 7:30pm - NewFilmmakers New York, Courthouse Theater, Anthology Film Archive
09-22-13 / 4:15pm - Movieville International Film Festival, with feature "Abstraction"
03-22-13 / 10:30pm - Gasparilla International Film Festival, Shorts Package #6
03-20-13 / 8:15pm - Manasota Films event
02-11-13 / 5:00pm - Boston Sci-Fi Film Festival, Shorts Package #3
02-03-13 - Ophelia's Super Bowl Party
01-10-13 - ManaSota Films event
Production
Life in a Glass House is a 7-minute psychological science-fiction thriller written by Dirk Manning and directed by Austin McKinley. It was filmed in 2011 at the SMR Aggregates quarry in Lakewood Ranch, Florida, and at Intermedia Studios in downtown Sarasota, Florida. The film's eye-popping special effects — created by VFX artist Zach Reynolds — took a year and a half to complete. The film was produced by Sherrie McKinley and Brianne Zulauf.